Product Overview


!!! BRAND NEW !!!


PROFESSIONAL INFRARED REMOTE CONTROL
Wireless Remote Controller
* WORKS ONLY AS A SHUTTER RELEASE
IN ORIGINAL BOX
FULL FACTORY WARRANTY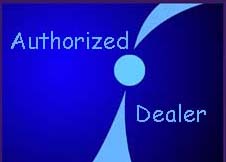 Compatible With The Following CANON Models
| | | | | |
| --- | --- | --- | --- | --- |
| DIGITAL REBEL T31 | EOS 300D | EOS ELAN 7/7E | DIGITAL REBEL | DIGITAL REBEL XTi |
| 600D | EOS 350D | EOS ELAN 7N | DIGITAL REBEL XT | DIGITAL REBEL XSi |
| EOS 5D MARK II | EOS 60D | EOS ELAN II/IIE | EOS Rebel T1i |   |
|   | EOS 7D | EOS ELAN IIE | EOS REBEL G |   |
|   | EOS 400D | EOS IX LITE | EOS REBEL K2 |   |
|   | EOS 450D | EOS ELAN 7NE | EOS REBEL T2 | LIMITED EDITION DIGITAL REBEL |
|   | EOS 500D |   | EOS REBEL Ti | RC-5 // RC-6 |
|   | EOS 550D |   | EOS REBEL T2i | 4-2011 |
| |   | | | |
Alternative For
RC-1 RC-5-RC-6
Features
For the first time use, please pull out the plastic separator (if your remote control has it) at the battery holder

Mount the camera on a tripod (recommended) or place the camera on a stable, level surface.

Aim the transmitter in the remote control at the infrared receiver on the camera (usually within +/- 20 degree of the lens axis, from the left to the right and from the top to the bottom) and press the shutter-release button on the remote control (when using remote outdoors, make sure that the subject is not backlit and that the line of site between the transmitter and the infrared receiver is not blocked by the lens or other obstacles).

How the camera focuses and shoots depends on the option selected for your camera's custom setting. For further information, check you camera's manual

Infrared can't be seen by human eyes. So you will see no visible light from the LED on the front end of the remote control when operating.
SPECIFICATIONS
Size: 2.5" x .25" ( 6.35cm x .66cm )

100% Compatible with other CANON infrared remote controls.

Works with all remote shutter release control modes

Easy-to-replace lithium battery

Operating temperature: 40 °F to 105 °F

Typical Battery Life: up to 3 years, 20,000 exposures
CARE AND STORAGE
When the remote control is not in used for an extend period of time, please remove the battery from the remote control

Do not leave the remote control in any place exposed to excessive heat, or humidity.

1 YEAR WARRANTY