Product Overview


!!! BRAND NEW !!!


PROFESSIONAL
0.65X AF ULTRA WIDE ANGLE
INCLUDES LENS HOOD RHC-85
MOUNT THREAD 58MM
FRONT FILTER 82MM
LENS ADAPTER INCLUDED FOR CAMERA LISTED ON TITLE
IN ORIGINAL BOX
FULL FACTORY TOKINA WARRANTY
This Is One Of The Highest Quality Lens You Will Find For Your Camera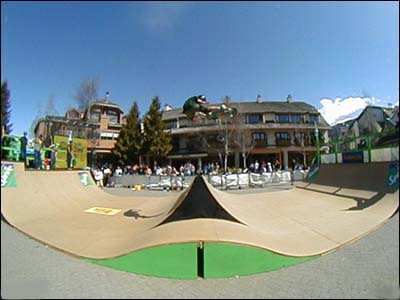 High Quality Digital Lens
Instruction
TOKINA high quality digital video front Conversion Lenses are specially designed for the high quality digital camcorders, which will effectively increase your camcorder's versatility without loss of original picture quality. Before using your lens, please read through the instructions carefully to obtain optimum performance.
Tokina Professional 0.65x Ultra Wide Angle Lens
0.65X Professional Ultra Wide Angle Lens

High Quality Digital Lens

Lens Construction 3 Elements With 3 Groups

82mm Front Filter Thread

Rear Thread
58MM

LENS ADAPTER INCLUDED FOR CAMERA LISTED

Lens is High Quality Crystal Optics

Lens is Multi-Coated, Every Element

AF / Infrared Compatible

High Resolution Precision Optics, Day or Night

Great for Every Type of Photographic Situation

Made in Japan

Lens bag include

Lens Covers are Included

LENS ADAPTER INCLUDED FOR CAMERA LISTED

Lens hood RHC-85 Included

Max Dimension : 85 Diameter x 50.0mm

Weight :

270 g

1 Year Warranty

Warranty Information
Kenko Tokina USA Warranty - Each Tokina lens is manufactured under precise standards and has been subjected to stringent quality control inspections throughout the whole manufacturing process. It is warranted to be free from defects in material and workmanship for a period of two (2) years from date of purchase from an authorized dealer. This warranty does not cover repair issues related, but not limited to: Damage caused by misuse, accident, or careless handling Damage caused by water, mold, or other foreign substance(s) Damage caused by tampering, repair, or attempt to repair, by any unauthorized repair service or individual This warranty applies to Tokina Manufactured Products only and does not cover any inconvenience due to loss of film, other expenses and incidental or consequential damages. Cost of postage, shipping, sea or air freight or courier service from user to Tokina dealer, distributor or Tokina Repair Service Center is prepaid by user.
Reviews